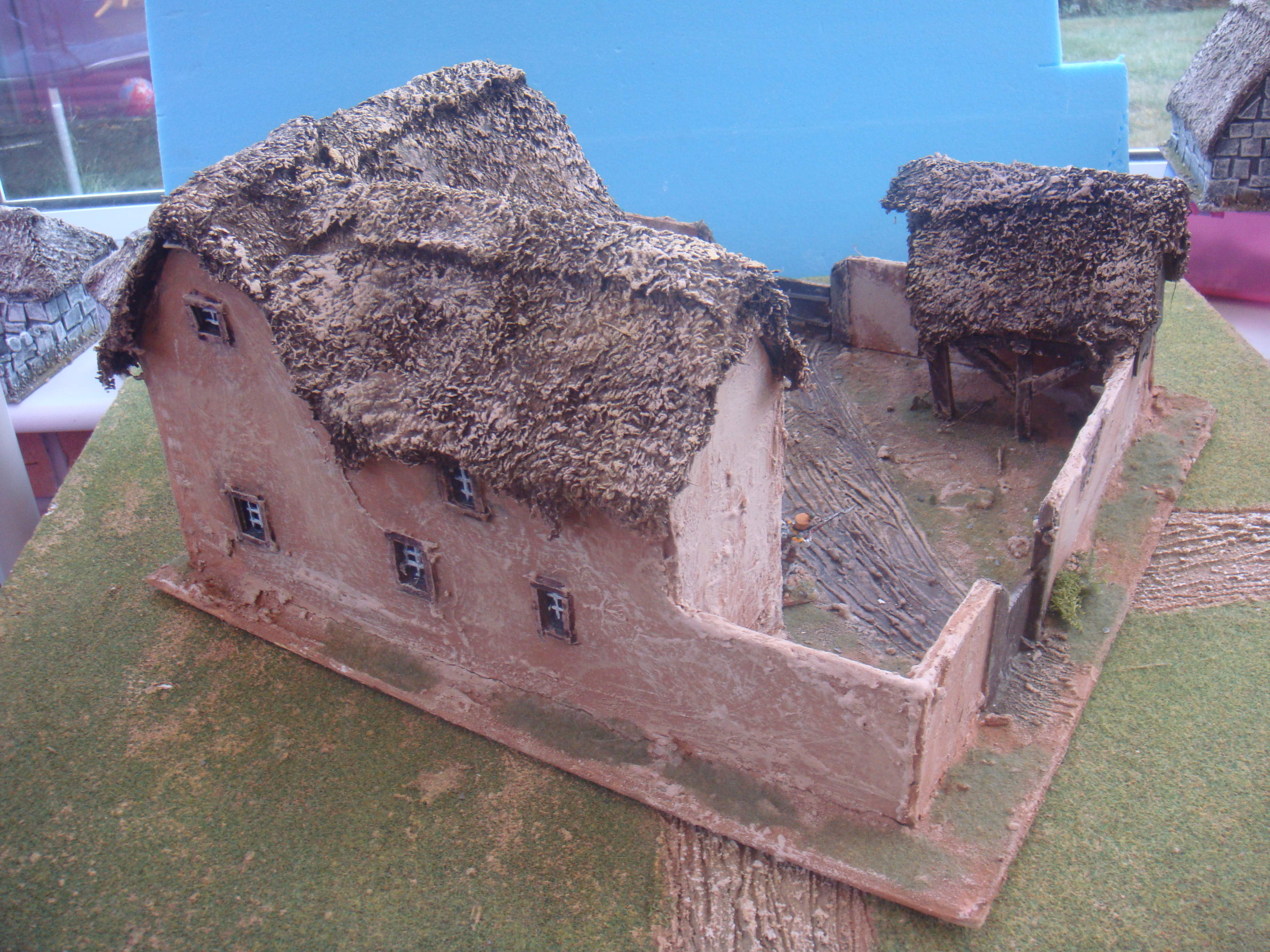 Walled German Farm
£50.00
Rendered Farm with thatched roofs, Based on a typical building of 1813 campaign, but could be used for Franco Prussian War, Great War and ww2

The farm consists of large farm house, and small barn all inclosed in solid walls with two gates.

A wooden staircase raises to the second floor.

they are dupilicates of the builings which is or will have been on display at Sheffield triples wargames show at the battle of Grossbeeren.



It is based on a wooden base, base size is 30cm x 30cm and about 18cm to its highest roof.