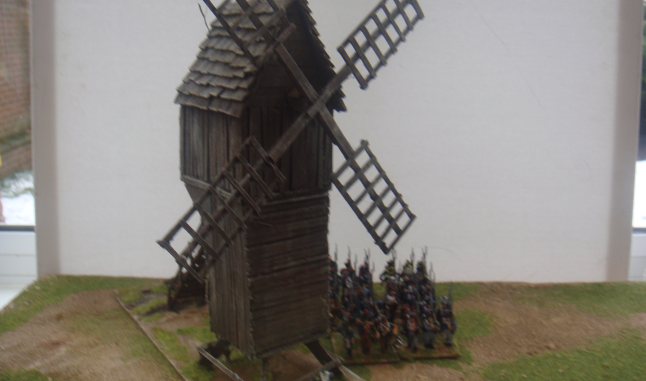 Scratch built and hand painted "Valmy" style post windmill, great for any Waterloo Campaign

this model is not one of tidlers you see on many gaming tables, inspired by the famous rallying point at the battle of Valmy or the windmills of Lutzen.

height 25 cm x length 27 cm x width 10cm

the sails are about 22 cm.

The Sails come off for transportation and storage.