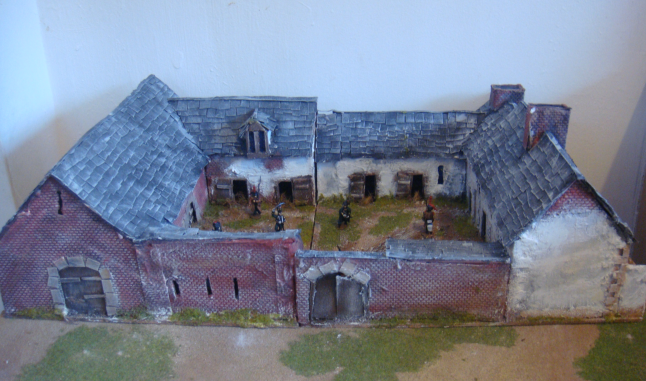 PAPELOTTE FARM BATTLE OF WATERLOO
£120.00
PAPELOTTE FARM BATTLE OF WATERLOO


This massive building complex, will enhance any waterloo board, often overshadowed by the two more famous building complexes,

to buy this model painted in resin would cost over £400.

In two 12 inch square sections

this is an unique model, which I have tried not only to make the building look right but also make it look less sterile, as of course it was a farm, touches like straw scatted about etc.

to give a sense of scale, I have added a few defenders, converted warlord games French infantry, as Nassau troops. (not included).