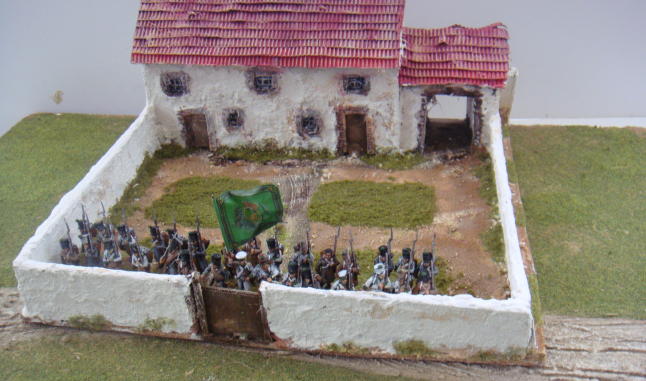 la Belle Ferme

This wonderful model is the first model I have made for the Waterloo campaign.



This model comes in two parts, for posting and storage, this also means you can use this farm as two smaller farms. Each is 30cm square (1 foot), total size 2 x1 foot.

The farm consists, of a farmhouse with a walled garden,

the farm part consists of a gate, barn and stables.

The model, as illustrated by the pictures has been designed with game paly in mind.