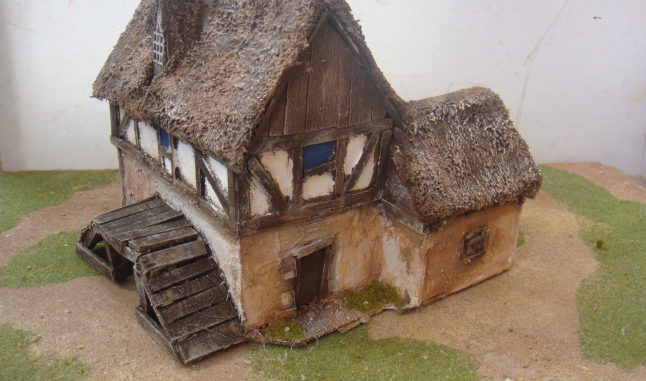 Half timbered Watermill 28mm
£30.00
Wargames Scenery 28mm scale

High Quality Scratch Built and painted, Ready to get straight on your Gaming table!!

MEDIEVAL ONWARDS

WATERMILL.

THE BUILDING NOT ONLY FEATURES A MILL BUT A SMALL BRIDGE

GREAT FOR ANY PERIOD AFTERWARDS, NAPOLEONIC BOLT ACTION.




HEIGHT 17 CM

LENGTH 20 CM

WIDTH 20 CM

THE BRIDGE WILL FIT 40 MM WIDE BASES

(this is not a kit or made for order).